Helping small, medium businesses, SME get
big exposure of their
branding

via the

"Blue Ocean Marketing Strategies".
Our company started in year 2012, extending our arm from our silk screen printing business to trading businesses. The main goal is to provide a one-stop gift premium solution to our loyal customers and agencies, since the start of our printing business in year 1996.
In year 2020 and 2021 due to pandemic Covid-19, our counterpart printing business was badly affected just like many of the industries out there. We can hardly sustain our printing business as usual as there were total lockdown in the country and events were not allowed to operate as usual.
As such, we've merged our silk screen printing company with new business model at the end of year 2021. We are so fortunate as many of our existing clients and agencies have place their undivided supports and trusts to our new business ventures.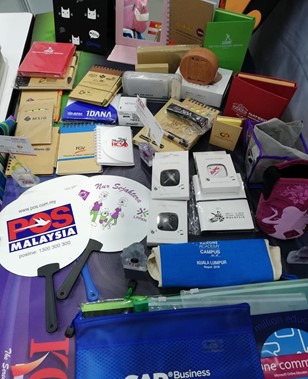 Our strong belief in the traditional hand-print manual screen printing has urge us to modernise our business model and to pass the legacy on to the next generation.
With the new-norm and the visibility of online business platforms, we believe in the importance of standing out from the red ocean competition. Our mission is to help small, medium business to create their own branding using the affordable and reachable Blue Ocean Strategies.
Our company has now 4 pillars that consist of Ghost Printing Kitchen, Printing Workshop, Co-packing & Printing Space and Trading.